Have a dream? Join the leaders
Mott Grato Consulting is a Creative/Social company, a Business promoter with over 5 years' experience in the business of Web Design, Marketing, Logo/Graphic Design and providing general Supports & Development to Businesses.
Your positive thinking
combined with positive action
results in success
We enhances your organizational management, lets you make more informed business decisions and increases the output while reducing your cost with our various Business Strategic Units
Aenean leo ligula, porttitor eu, consequat vitae, eleifend ac, enim. Aliquam lorem ante, dapibus in, viverra quis, feugiat a, tellus. Phasellus viverra nulla ut metus varius laoreet. Quisque rutrum. Aenean imperdiet.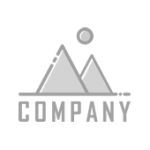 Plot 107,  Sinco Avenue, Arab Road, Kubwa – Abuja.