your business growth is our business!
Mott Grato Consulting is a Creative/Social company, a Business promoter with over 5 years' experience in the business of Web Design, Marketing, Logo/Graphic Design and providing general Supports & Development to Businesses.
Your positive thinking
combined with positive action
results in success
We enhances your organizational management, lets you make more informed business decisions and increases the output while reducing your cost with our various Business Strategic Units.
"I found out about Mott Grato Consulting with a quick Google search, and I couldn't have been more fortunate. They were friendly, reliable and super professional from the moment we got started."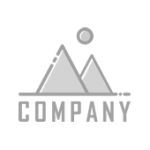 Plot 107,  Sinco Avenue, Arab Road, Kubwa – Abuja.